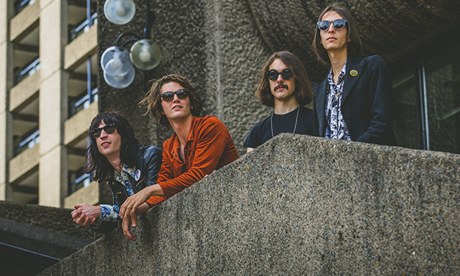 I discovered Telegram after a recent Temples gig where they supported.
Personally, I thought it was an unlikely pairing in terms of sound.
They'd have been better suited for a support slot with the likes of Charlie Boyer and the Voyeurs,
(who they're apparently good mates with anyway)..
It's distinctively punk, although there's definitely an element of psychedelia to their sound.
'Follow' was produced by Dan Carey, and self-released by the band on 10th November.
It's a strong choice to showcase the band's talent, and gives the listener a taste of what to expect from future material.
The b-side 'Under The Night Time' isn't quite as explosive, which is why it's the b-side,
but still carries that brash punk sound, particularly during the chorus.
Both tracks mesh well together, making it a brilliant debut overall.