Prince - I Wanna Be Your Lover
Biggest guilty pleasure, and yes, I'm admitting that on the internet.
Everybody needs a bit of Prince, right?
The Cure - Let's Go To Bed
Oh Robert Smith.. why is your voice so dreamy?
Tip: listen to this late at night, for maximum effect.
The Jesus and Mary Chain - Just Like Honey
At this point, I'm questioning why I wasn't in Glasgow during the 80s.
And is it okay to fancy Jim Reid's teenage self? Because I do.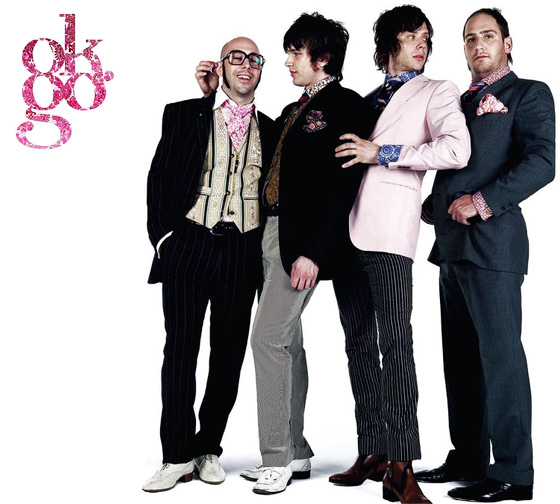 Ok Go - End Love
If you've never seen an Ok Go video, I'd advise you to do so. Very entertaining.
They also happen to be pretty good at making music.
Phoenix - Wolfgang Amadeus Phoenix (album)
I (finally!!) got this record, for Christmas.
It's definitely my favourite Phoenix album.
The Libertines - Music When The Lights Go Out
Just lovely. I usually listen to this when I'm having a sad-fest.
Regardless of your opinion of him; there's no denying that Pete Doherty is a brilliant lyricist.
The Virgins - Flashbacks, Memories and Dreams
Yes, I am still mourning the loss of The Virgins.
A friend bought me this single for Christmas, which was a special edition/release.
Needless to say, it's been put to good use.
PHOTO CREDIT: ALL IMAGES BELONG TO THEIR ORIGINAL SOURCES