The past couple of weeks have a been weird. With music I sometimes find myself getting stuck in a rut - due to the release of a fantastic new album (Salad Days, anyone?) - or simply through laziness. I get recommendations of bands all the time, or feel intrigued by something I've read, but I'll usually put off listening to them and then regret it when everyone's talking about them six months later.
I think its difficult these days to know what you like, there's so much out there, and you've got to sift through all the shit to get to the good stuff. So here's some good stuff:
I'm not one for R&B but New Yorkers Wet are doing it well.
Really well. Check out their
bandcamp here
, and you'll understand.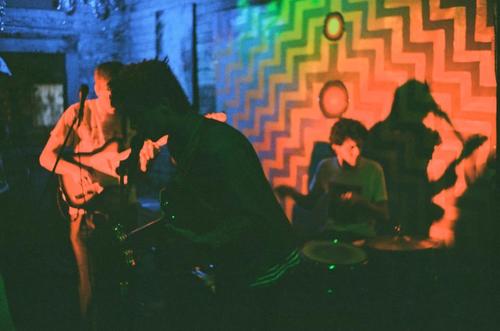 Faux Fur combine all my hopes and dreams of surf rock with a hint of post-punk.
Absolutely wonderful. Listen to
Rough Palms
(and everything else they've ever created).
Public Access TV are a grittier version of Circa Waves. It makes sense, given that they're
Ex-Tribes frontman Johnny Lloyd has released a solo EP, Pilgrims.
I couldn't be happier; this guy has incredible talent and I was gutted when Tribes split.
Blaine Harrison of Mystery Jets produced the EP (as if it wasn't cool enough already) which you can find
here
.
Can someone please tell me why I'd never listened to DIIV until now?
I feel like I've wasted the last two years of my life, because Oshin wasn't part of it.
A few others you might want to check out:
ALL IMAGES BELONG TO THEIR ORIGINAL SOURCES