Vampire Weekend - Everlasting Arms
Probably my favourite track from their brilliant third album, 'Modern Vampires of the City'.
Other favourites include 'Diane Young', 'Step' and 'Finger Back'.
Check it out if you haven't already.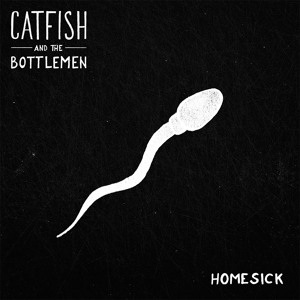 Catfish and the Bottlemen - Homesick
The North Wales lads have signed to Communion Records, and I couldn't be happier for them!
I'm off to see them next week in Wrexham - hoping to do a review on here so keep your eyes peeled. Their first single 'Homesick' is released on 17th June, and available to pre-order on iTunes now.
Jaws - Toucan Surf
The sun (finally) decided to appear on both bank holiday weekends this month, which means my summer playlist comes out for a spin. This track makes me want to go to the beach, I love it.
Alt-J - Dissolve Me
Alt-J aren't one of my favourite bands by any means, but this is great and it makes me feel really summery.
Paramore - Still Into You
This just takes me back to my 12/13 year old self, who longed to be Hayley Williams and listened to nothing but their albums. I really like this, and I think it will appeal to a wider audience than their old stuff did. Definitely a guilty pleasure.
Daughter - Get Lucky (cover)
Just brilliant. Performed in Radio 1's Live Lounge very shortly after Daft Punk's original had entered the chart - it was a brave choice, but it worked so well.
I think I like it better than Daft Punk's version.
The Great Gatsby Soundtrack
At first I was skeptical about how some of the artists could fit the 1920's theme, but it worked so well.
Favourites include: Lana del Rey, Florence and the Machine, Will.i.am, Fergie and The XX.
Totally irrelevant but.. my thoughts on the film:
I'd read the book and wasn't all that impressed, it was very slow to start and not much happened until the end. However, the film was on another level.
A slightly bizzare filming style - reminded me of Charlie and the Chocolate Factory / Cat in the Hat.. but it was the best film I've seen in ages.
Summer playlist next time in preparation for my holiday at the end of June!